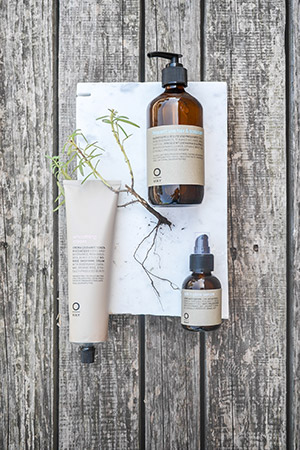 Oway/Scalp Treatments
Looking after your scalp is an investment to beautiful, confidence boosting hair.
Looking after your scalp is an investment to beautiful, confidence boosting hair. If our Hair is the Plant, Our Scalp is the Soil. Treatments we offer for resolving scalp problems are:
Purifying – Purifying & Regulating method for scalps with Oily or Dry Dandruff Scaling.
Soothing – Ultra-Delicate Soothing Treatment for Red & Sensitive Skin.
Rebalancing – Detoxifying & Restorative Method for Hair with Excess Sebum.
Hair Loss – Micro stimulating & Hair Growth Coadjutant for Thinning Hair.
Hair loss is often the outcome of a great number of factors. To efficiently act against this delicate problem a thorough diagnosis is fundamental. This is why we like you to come in for a complimentary consultation.
The HAIR LOSS treatment acts on two fronts: increasing hair matter and reappraisal of hair, improving its anchor point between the hair and the follicle while prolonging the hair's lifespan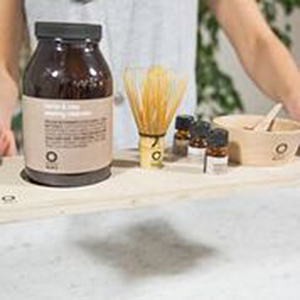 Herbs and Clay
Detox, Freshness and Lightness for Scalp and Hair.
Botanical detox containing the best plant-based and mineral ingredients without using harsh chemicals, to purify, nourish, detoxify and give energy to scalp and hair. Through micronisation of the ingredients , it performs a slight peeling on the scalp, promoting delicate renewal & guiding senses to unique wellness experiences.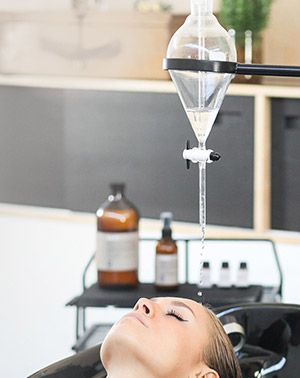 Flowerfall
This treatment uses biodynamic essential oils.
These essential oil distillates are collected & transformed in to Flowerfall active waters, filled with anti-aging & chakra-balancing benefits. These active waters flow over the scalp, relieving tension & stress by indirectly stimulating the pituitary gland., This relaxing in salon treatment awakens the youth of scalp and hair.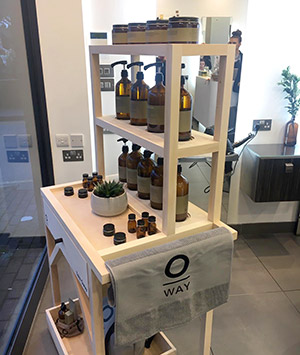 Refill station
The hairdressing industry is one of the biggest contributors to plastic pollution.
So by having the Oway refilling stations we are leading the way to a sustainable future.
The Oway refilling station is so customers can reuse their glass bottles and top up on their favourite organic shampoo and conditioner. If you bring back your bottle for a refill you can save 20%. All of Oway deliveries come in recyclable boxes, no plastic, even their Sellotape is made out of recycled materials!